Today is my birthday - I'm 3 years old.
There is a lot of presents and my two brothers are ready to help me.
I got a puzzle from Ole and Karin - A telephone from farfar Thor and farfar Fie.
I got a Fire Engine from Rasmus, Cathrine, Gro and Poul.
Blue Clues I got from mormor Annie and morfar Joergen - Potato Head from oldemor.
A cool monster truck shirt from my brothers Fred and John - And a soccer shirt from Emil, Mads, Jesper and moster Lone.
Then it was time to play with all the toys.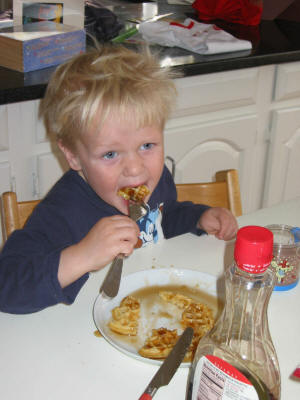 There was also time to have breakfast - waffles with syrup - yummy.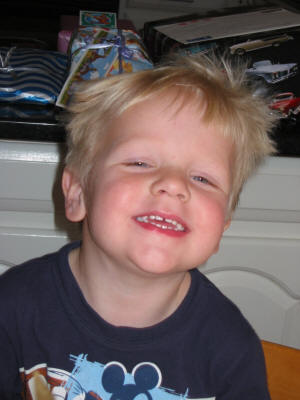 Thanks for all the presents - Tak for alle gaverne.