I'm now one week old. And I really enjoy life. I like to lay on my blanket by the door out to the garden.
I wish I soon could go out and play with my brothers.
Yesterday I went to the park in the Bakke stroller - it was a great ride.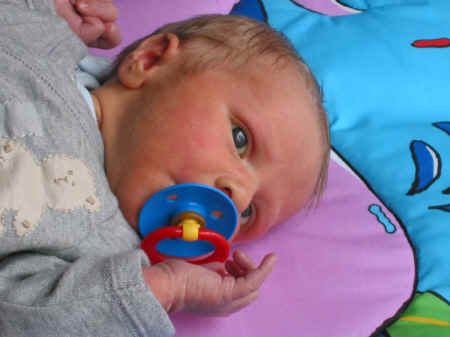 Have you seen my pacifier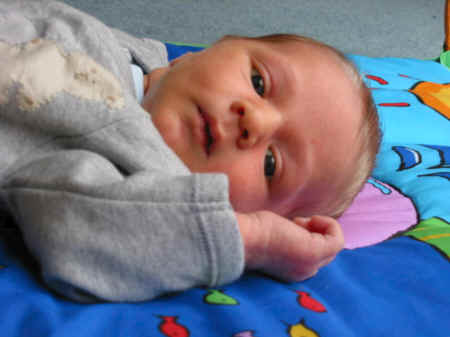 See how long I am!