Now finally the school bus comes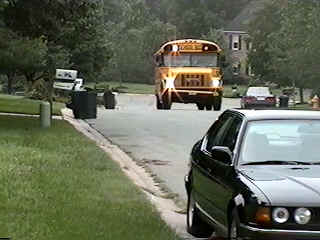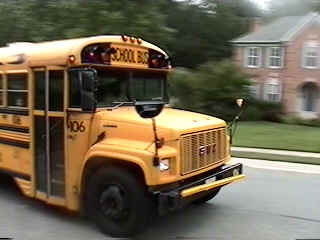 Fredrik's waving goodbye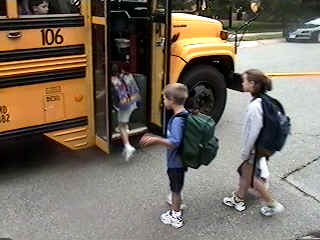 Next stop is the school - here comes the school bus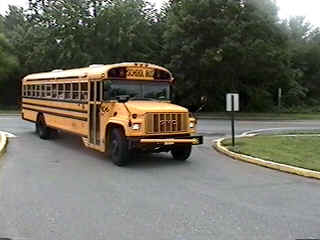 The school principle welcomes the students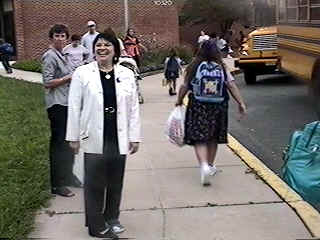 A teacher welcomes Fredrik and write the school bus number on Fredrik's hand, so he knows which school bus to take home. Scott is standing next to Fredrik (yellow cap).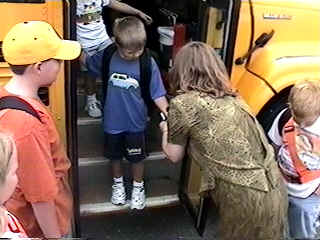 Then Scott follows Fredrik to the 1st grade pod.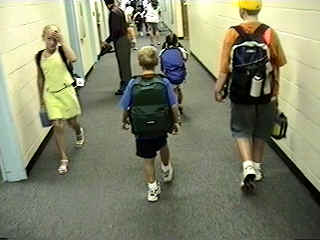 The day begins with the national anthem and all the parents are send away - the school has to begin!
Mrs. Lavshinsky is Fredrik teacher (Women in white dress). She is very nice and everybody tell us that she is the best teacher in the school!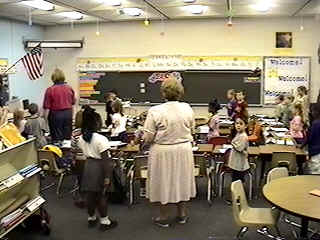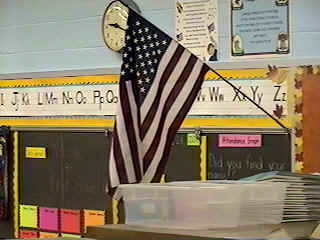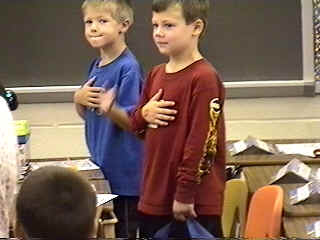 Fredrik is sitting next to Luke